Transfers Jamaican standouts paying price for national team's low FIFA ranking Ives Galarcep @soccerbyives Last updated 2 years ago 01:37 19/9/2017 FacebookTwitterRedditcopy Comments(8)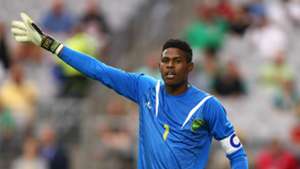 Mark J. Rebilas Transfers Premier League Jamaica MLS MLS stars Andre Blake and Kemar Lawrence saw potential transfers to the Premier League ruined because the Reggae Boyz are out of the top 50 HARRISON, N.J. — Fans at Red Bull Arena were treated to a jaw-dropping goalkeeping display from Andre Blake on Sunday, as the Philadelphia Union star made eight saves in a 0-0 draw with the New York Red Bulls. It was the kind of game we've come to expect from Blake, one that surely had some wondering why he hasn't made the jump to Europe yet.The reality is Blake is more than good enough to have already yielded the kind of transfer offers that would have paved the way for his move abroad, but the Jamaican is the victim of his own national team's reputation of mediocrity. It's a track record he is working to change, but one that has already cost him and other Jamaicans.Sources confirmed to Goal that Premier League sides Brighton and Crystal Palace made multi-million dollar offers for Blake this past summer after his outstanding CONCACAF Gold Cup showing. Unfortunately for Blake and the interested clubs, the deals fell apart because Blake doesn't qualify for a U.K. work permit. The main reason for Blake's inability to secure a work permit? Jamaica's low FIFA ranking. Article continues below Editors' Picks 'I'm getting better' – Can Man Utd flop Fred save his Old Trafford career? Why Barcelona god Messi will never be worshipped in the same way in Argentina Lyon treble & England heartbreak: The full story behind Lucy Bronze's dramatic 2019 Liverpool v Man City is now the league's biggest rivalry and the bitterness is growing Players who play regularly for national teams ranked in the top 50 of FIFA's rankings qualify for work permits to play in England automatically. Jamaica is ranked 61st and hasn't been in the top 50 in more than a decade. That reality has made it impossible for Jamaican players to make moves to the Premier League, even when teams have the desire and transfer resources to make it happen."I knew everything all the way, and it's such a tough situation," Blake told Goal when asked about the Premier League transfer options falling through this summer. "But I can't get too worked up over it, even though it's a very good opportunity I'm missing out on. Maybe it's not time yet, or maybe it wasn't meant to be. I've just got to keep working hard and maybe some day, somehow, if it's supposed to be it will happen."Blake starred for Jamaica at this summer's Gold Cup, helping the Reggae Boyz make a run to the final. He wasn't the only Jamaican player to impress and draw interest from England. Red Bulls left back Kemar Lawrence generated interest from teams in the Premier League and Championship, but Jamaica's low ranking made securing a work permit impossible for him as well.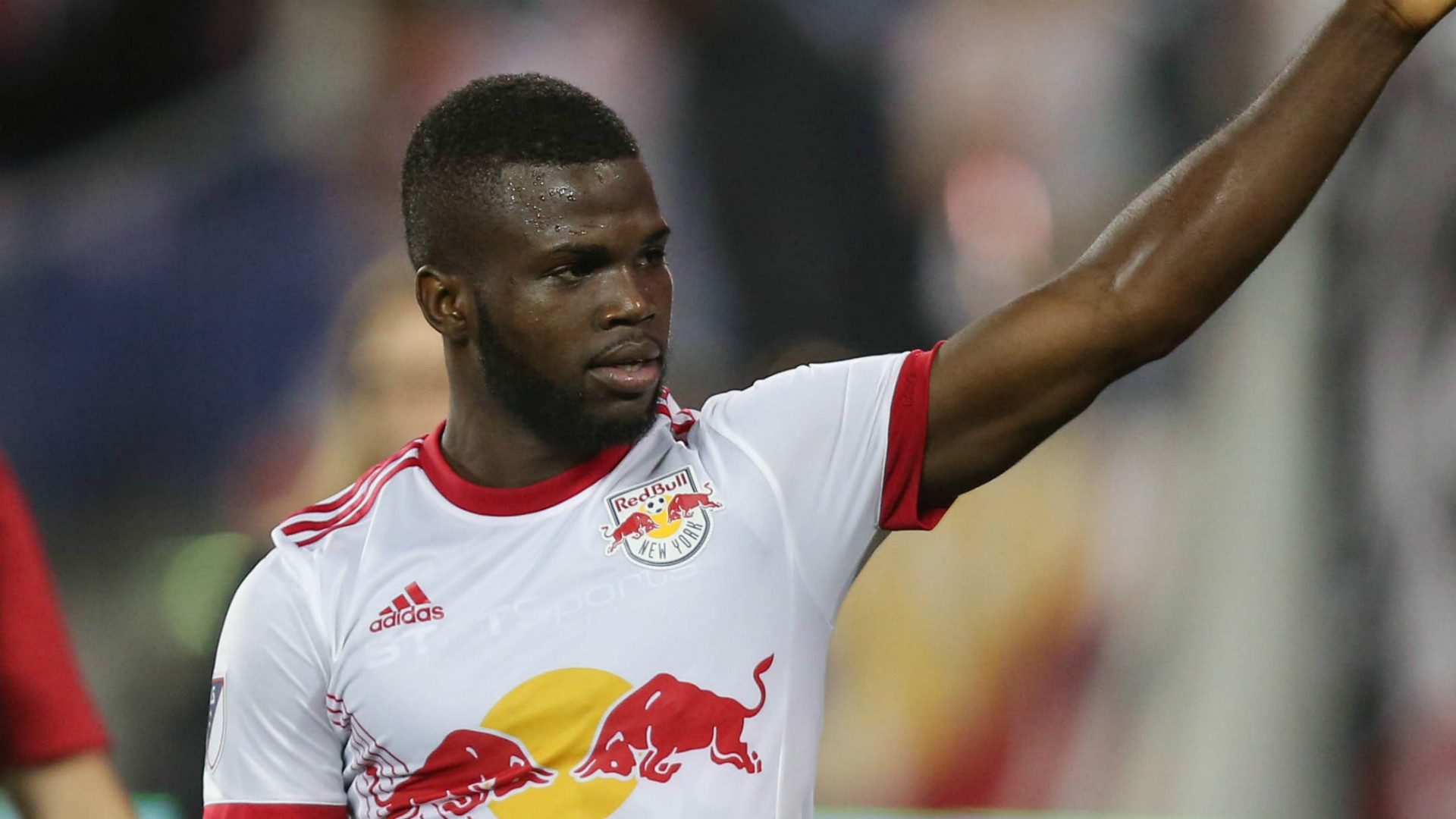 "It's hard to know that you want to play in that top division, that top league, and you can't get to go because of stipulations like that," Lawrence told Goal. "It's their rules and you have to live by it."We talk about it on a regular basis, but these things take time," Lawrence added. "More than one time opportunities like that have presented themselves for me, but we already know that if they're not talking about a $10 million or $11 million transfer it's a no-no for Jamaican players in England."Former Jamaican national team striker and 2003 MLS Rookie of the Year Damani Ralph knows all too well about the problem presented by Jamaica's low ranking, and the work permit hurdle it has created. Ralph is now a player agent who represents several Jamaicans in MLS, including Lawrence, and he sees an opportunity for those players to make the move to Europe — if the Reggae Boyz can climb into the top 50, and maintain that place long enough to meet the requirements for an automatic work permit for their players."Obviously there's a certain value put on players in MLS when it comes to moving them and there's only a few markets that can afford the transfer fees," Ralph told Goal. "There's been a couple of times where there's been interest, but with the inability to get the work permit they haven't materialized."The hope is we can play consistently well for a 12-month period, and we can break into the top 50," Ralph added. "Then you'd see a couple of different options for a couple of guys."Jamaican players had long enjoyed a good track record of success in England, but things changed in the summer of 2015, when U.K. work permit restrictions tightened. Suddenly instead of needing to be a regular player for a team in the top 70 of FIFA's rankings, the minimum threshold was the top 50.Jamaican midfielder Rodolph Austin was the first high-profile Jamaican player affected. He had played three seasons for Championship side Leeds United, but he had his application for a work permit renewal rejected, halting a planned move to Sheffield Wednesday. Austin wound up having to leave England altogether, eventually settling with Danish club Brondby. This past summer Austin signed with Danish side Esbjerg.Now, England has become off-limits for native Jamaican players, a cruel development given the ties that bind England and Jamaica, an island colonized and ruled by England for more than 300 years before gaining its independence in 1962.Those deep ties can be seen throughout the English game, where a who's who of English players with Jamaican bloodlines permeate throughout the Premier League. From Jamaican-born England international Raheem Sterling to the likes of Kyle Walker, Chris Smalling, Daniel Sturridge and Danny Rose, there are a plethora of players in England with Jamaican roots, a lineage that also helped produce the likes of past England legends John Barnes and Ian Wright.Unfortunately, the U.K. work permit regulations have put up a virtual wall for the Reggae Boyz, who can no longer play in the country where so many past Jamaican greats plied their trade — players such as current Jamaica coach Theodore Whitmore, Ricardo Gardner and Ian Goodison, who were all key fixtures on Jamaica's 1998 World Cup team.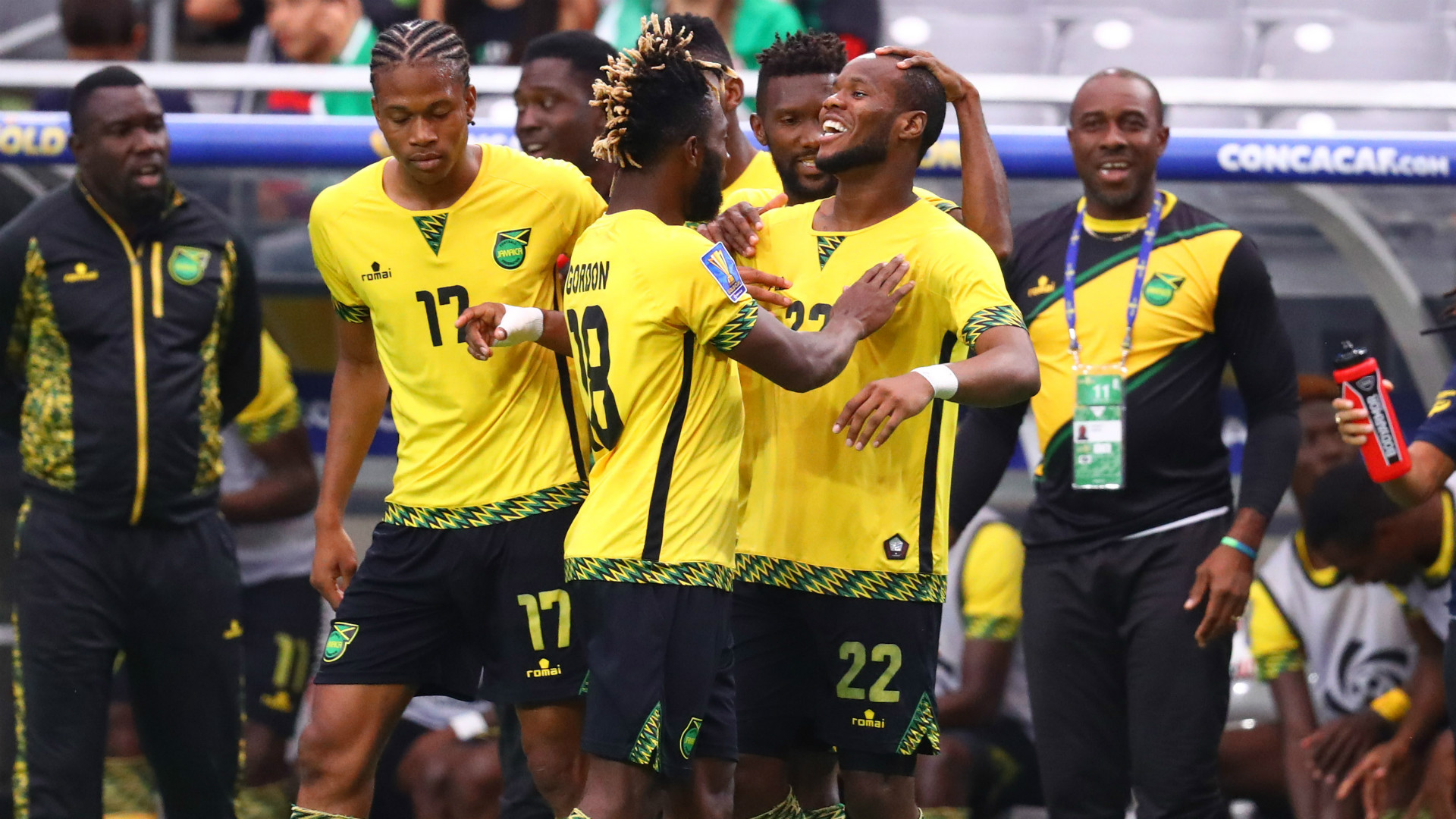 Jamaica's national team did its part to climb up the rankings this summer when it defeated Mexico on the way to the Gold Cup final, where the Reggae Boyz lost to the United States. Blake's heroics in goal helped lead the charge through the tournament, while Lawrence's stunning free-kick winner to beat Mexico helped Jamaica climb 19 spots to 57. The September rankings had Jamaica down four spots to 61st.It won't be easy climbing into the top 50 in the near future, especially without World Cup qualifiers to gain points or a World Cup to play in next year, but Jamaica's recent success has helped draw attention from other leagues as well. While England may not be an option in the near future, players like Blake should have more teams expressing interest from other European leagues. With Blake set to enter the final year of his MLS contract in 2018, the line of European clubs interested in the reigning MLS Goalkeeper of the Year should only grow.As for England, Blake, Lawrence and their Reggae Boyz teammates will continue to fight to turn things around for the Jamaican national team, and hopefully one day reopen the door to England."It's super tough, but it's something I can try my best to change," Blake said. "I can't do it on my own, but that's part of my job as captain, to make sure we go in and take every game very seriously, and for the guys to understand that, 'Listen, it's not just for me, it's for everyone. If we have better rankings it will open up opportunities for every one.'" Check out Goal's Premier League 2019-20 fantasy football podcast for game tips, debate and rivalries.